Welcome to The Puppy Stop!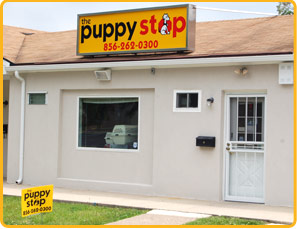 The Puppy Stop* is a family owned and operated store who provides puppies for the purpose of family pet ownership.
Our knowledgeable staff will help you find the right puppy to fit your lifestyle – small to large puppies; non-shedding puppies vs. low shedding puppies to non-shedding puppy; high energy puppy to low energy puppy; pure breed puppies or cross breed, mix breed puppies., etc.
Our number one priority is for the overall care and health of the puppies. Weekly veterinarian in-store visits are conducted as well as "as needed" services.
All puppies are sold with veterinarian approval and a health care guarantee. All pups are up to date with vaccinations and wormers.
Come to the Puppy Stop to see the difference. We're sticklers for cleanliness for everything.
All pups are in pens (no cages) with at least one roommate. No puppy is shipped in.
We are glad to answer questions from the first time pet owner to the experienced dog owners in-store or by phone.
We carry numerous breeds and mixes as well as supplies critical in helping your puppy get off to a good start.
The growth period is a delicate time in a puppy's life, his or her immune system is still developing. Eukanuba food is one of the best foods a puppy can have and we carry it at The Puppy Stop.
Our Holiday Hours are:
Monday through Friday: 11:00 am to 8:00pm
Saturday & Sunday: 10:00 am to 6:00pm
Closed: Christmas Day, Thanksgiving Day, and New Years Day

Top 10 Reasons to Purchase a Puppy from The Puppy Stop
| | |
| --- | --- |
| 1. Quality, Healthy Puppies | 6. Best Selection of Toy Breed Puppies |
| 2. Personal Services | 7. Best Selection of Large Breed Puppies |
| 3. Health Care Guarantee | 8. Puppies from local Tri-State Area |
| 4. Our Expertise | 9. Cleanliness of Store |
| 5. Up-to-date on Shots and Worming | 10. Friendliness of The Puppy Stop Employees! |
Please take some time to browse through our Website to learn more about our high quality pups. If you have any questions, or comments, please feel free to contact us. We would be happy to hear from you!
We want to see all of our puppies have a home for their lifetime! We also want to prevent animal abuse and support Aid for our local animal shelters! We recommend that you donate time, food, supplies and money to your local animal shelters or to local organizations who are trying to better the lives of our four legged friends!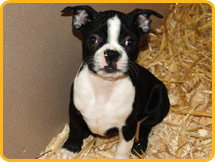 AKC, ACA and Mixed Pups at
The Puppy Stop
Large Selection, Local,
Vet Checked, Shots,
Friendly, Knowledgeable Staff

*Not affiliated with any other pet store.