Read Testimonials
Leave Your Testimonial

Puppy Finder

Valuable Links

Click here to like us, and enjoy our Puppy Photo Al

CLICK HERE for our PUPPY PHOTO ALUBM on FACEBOOK!
We do not publish prices on facebook!
If you see a puppy you love, stop by or call for pricing!
Helping You Find Your Future Puppy!
This page is for you to inquire if we have a particular breed available at The Puppy Stop!
You can call us at: 856-262-0300 and inquire, or complete the form below and we'll contact you if we have the breed you're looking for - if not, we will retain your information and call or email you in the future when we receive the breed you're looking for!
(Sorry, we can not and do not sell pit bull or pit bull mixes. - Township Regulations)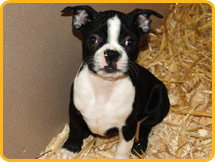 AKC, ACA and Mixed Pups at
The Puppy Stop
Large Selection, Local,
Vet Checked, Shots,
Friendly, Knowledgeable Staff