Read Testimonials
Leave Your Testimonial

Puppy Finder

Valuable Links

Click here to like us, and enjoy our Puppy Photo Al

CLICK HERE for our PUPPY PHOTO ALUBM on FACEBOOK!
We do not publish prices on facebook!
If you see a puppy you love, stop by or call for pricing!
Puppies for Sale, Burlington County, NJ - Breeds We Carry!
Here are a few of our breeds that we carry at any one time, available at our store:
Alaskan Malamute

Puppies

Lhasa-Apso

Puppies

Australian Cattle Dog Puppies
Maltese

Puppies

Australian Shepherd

Puppies

Mastiff

Puppies

(All Types)
Basset Hound

Puppies

Miniature Pinscher

Puppies

Beagle

Puppies

Olde English Bulldoggie

Puppies

Bernese Mountain Dog

Puppies

Papillon

Puppies

Bichon Frise

Puppies

Pekingese

Puppies

Border Collie

Puppies

Pembroke Welsh Corgi

Puppies

Boston Terrier Puppies

Pomeranian

Puppies

Boxer

Puppies

Toy Poodle

Puppies

Brussels Griffon Puppies
Miniature Poodle

Puppies

Bulldog

Puppies

Newfoundland Puppies
Cairn Terrier

Puppies

Norweigan Elkhound Puppies
Cane Corso Puppies
Standard Poodle

Puppies

Cavalier King Charles Spaniel

Puppies

Pug

Puppies

Chihuahua

Puppies

Rat Terrier

Puppies

Chinese Crested Puppies
Rottweiler

Puppies

Cocker Spaniel

Puppies

Saint Bernard Puppies
Dachshund

Puppies

Schipperke

Puppies

Dalmation Puppies
Schnauzer (Min.)

Puppies

Doberman Pinscher

Puppies

Scottish Terrier

Puppies

Dogue DeBordeaux

Puppies


(French Mastiff

Puppies

)
Shetland Sheepdog (Sheltie)

Puppies

English Springer Spaniel

Puppies

Shiba Inu

Puppies

German Shepherd Dog

Puppies

Shih Tzu

Puppies

German Shorthaired Pointer Puppies
Siberian Husky

Puppies

Golden Retriever

Puppies

Silky Terrier

Puppies

Havanese

Puppies

Soft Coated Wheaten Terrier

Puppies

Italian Greyhound

Puppies

Toy Fox Terrier

Puppies

Jack Russell Terrier

Puppies

Weimaraner

Puppies

Japanese Chin

Puppies

West Highland White Terrier

Puppies

(Westie

Puppies

)
Keeshond

Puppies

Yorkshire Terrier

Puppies

Labrador Retriever

Puppies

Puppies
Also: Numerous crosses or mixes.
Shih Tzu Crosses: Teddys, Shih-Poo, Shih Maltese, Shorkie (Yorkie) & Others
Yorkie Crosses: Morkie (Maltese), Yorkie-Poo, Yorkon (Bichon), Chorkie (Chihuahua) & Others
Beagle Mixes: Puggle (Pug), BeShar (Shar Pei), BeaBull (Bull Dog)
Cocker Spaniel Mixes: Cocka-Poo, Cocka-Pei (Shar Pei), Cockalier (Cavalier)
Also other great popular mixes such as: Labradoodle, Goldendoodle, Jackshund, Jug (Pug & Jack), Chiweenie, Carachon, Bug (Boston & Pug), and many, many others not named! Stop in for a visit to see our wonderful happy & healthy Puppies!
The Puppy Stop buys local litters! We do have stringent requirements when purchasing litters, and must visit on location the premises of the litter. We would like to meet the mother and father, and understand in a lot of cases that may not be possible, but strive to meet the mother. We like to visit when the puppies are six weeks old and will pick up when they have reached 8 weeks old. We also require all vet records. We're sorry, we can not consider purchasing pit bull or pit bull mixes.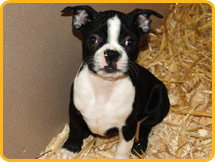 AKC, ACA and Mixed Pups at
The Puppy Stop
Large Selection, Local,
Vet Checked, Shots,
Friendly, Knowledgeable Staff